Exploring the benefits of public relations
Given how public opinion significantly impacts profitability and brand image, public relations is an indispensable tool whether it is for a corporation, a startup business, or a prominent figure. Despite its significance, most people do not see the full benefits of leveraging public relations. For this to happen, we must first define it. Public relations is sending a message at the right time and place, and to the right people with the purpose of providing the public with informed choices or opinion regarding the brand. It is a crucial aspect of any organization to establish a good reputation and maintain it.

If done right, public relations offers numerous benefits and here are the top ones.

Increases credibility. Trust and honesty play vital roles in whatever industry a business may be operating. Honesty is what makes customers and clients trust the brand, sustaining brand loyalty. PR firms usually achieve this by publishing well-written articles in credible media outfits. Content should be specific to the industry and should showcase the client's expertise. For instance, a PR agency in the UAE may increase the credibility of its client in the energy sector if their materials are also published in journals or business magazines. Consumers give more weight to brands mentioned or endorsed by media outfits.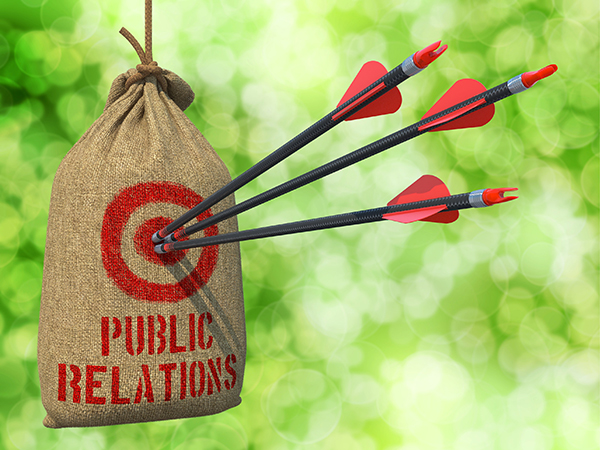 Boosts positive image. When PR campaigns are done right, it boosts brand image and helps strengthen reputation. Consistent press releases, media coverage and engagements, as well as community engagements can help establish a positive, solid and credible image. A good brand image is a strong competitive edge, and will definitely unlock potentials and generate more value. Further, an already established positive image is also helpful in terms of crisis communication and risk management.

Leads turn into sales. When a PR team enhances reputation through various strategic communication, it is more likely to make new leads. A press release or a story that is compelling and resonates with the audience can generate potential leads, and leads are proven to be long lasting. Hence, it can turn into potential sales.

Enhances relationships. Public relations, as the name implies, is about building and maintaining relationships. By strategic planning of PR events and campaign, PR companies improve the client's relationship with target audience and communities. Whether it is with the media or the customer base, PR events that are conducted well build better connection.

It is cost-effective. In contrast to paid advertising, public relations is communicating thru media outfits, events, or speaking engagements at a low cost or in some instances, for free. Lesser cost is needed to prepare and deliver public relations campaigns. For example, a PR firm in Dubai can send a release to several local media outfits instead of one expensive advertising in a building somewhere for a limited time. This guarantees a wider readership and is cost-effective.

The essence of public relations is communication, but its effectivity is based on both words and actions. Formal or informal, public relations is essential for any brand or organization to succeed. If done right, public relations offers enormous rewards through customer loyalty and distinguishes a brand from competitors.

If you are looking for a well-established PR agency to enhance your brand image, CommuniGate Middle East can help you effectively plan and execute your PR campaigns.